Having my website and blog hosted with WebHostingBuzz, I'm always interested to see how they compare to other web hosts.
I've got a friend who currently has his website currently hosted with HostGator, so I thought I'd use the opportunity to do a comparison/review of the two.
When I was initially looking for a web host a few years ago, I made the (bad) decision to go with Arvixe. It wasn't long before I began to regret my choice of host. Yes, the hosting was cheap but I was suffering from constant downtime and very poor support. So when it came to renewal time, I spent a while researching for a web host which would be reliable and affordable. WebHostingBuzz had lots of good reviews and the pricing was competitive, so I decided to go with them.
WebHostingBuzz operate in the UK and US (with .co.uk and .com websites), so you can choose a server location based on which side of the Atlantic the majority of your audience are.
Also, if you manage a website which has a lot of traffic or you want to implement a level of redundancy, they give you the option to buy servers at two or more datacentres and then load balance the traffic. I haven't taken advantage of this, but can imagine it would be beneficial for businesses.
However, HostGator only have servers in the US which isn't ideal as I'm based in the UK and so are the majority of my visitors. Also, they don't give you a choice of datacentre like WebHostingBuzz do, and your server location will instead be chosen at random.
Locations:
The locations each provider has servers at are:


 Atlanta, GA (Primary datacentre)


 Dallas, TX (Primary datacentre)


 Clifton, NJ (Secondary datacentre)


 Phoenix, AZ (Secondary datacentre)


 Newark, UK (I'm currently hosted here!)



 Provo, UT (Ace Data Centers)


 Dallas, TX (Softlayer)


 Houston, TX (Softlayer)
Uptime:
I use Pingdom to monitor the uptime and ping of my sites, nameservers and webservers – here are a few screenshots comparing the uptime of each provider:
WebHostingBuzz:

HostGator:


As you can see, HostGator recently suffered from downtime which was quite severe (more info can be found here). I had around 3-4 hours of downtime, but from looking on forums it seems some had 12 hours and more of downtime.
Ping:
Here's a comparison of ping times using Pingdom (with faster ping times in green, fading to yellow green and yellow indicating slower ping times):
WebHostingBuzz (Newark, Nottinghamshire, UK):
HostGator (Provo, UT, USA):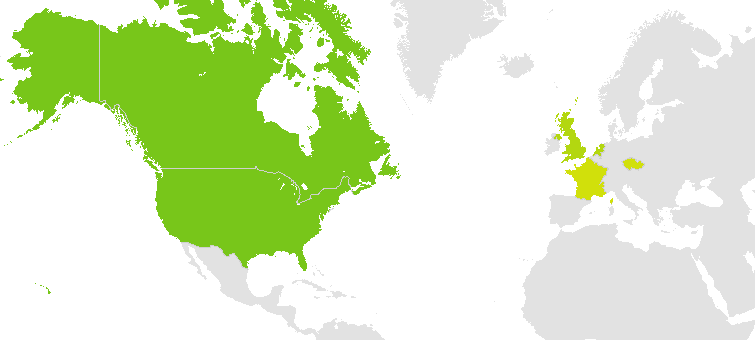 As you can see, whilst my server with WebHostingBuzz is located in the UK, it offers a consistent fast ping across the world. HostGator's US server does offer a good ping in the US, but as soon as you access a website from across the Atlantic the ping time slows substantially. This may be a problem if you manage a high traffic website with visitors from across the globe (specifically outside of the US).
You will also notice that some countries in Europe are missing on each of the world maps – this is simply down to the ping servers and their availability, and doesn't mean there was a connection issue.
I'll wrap this post by saying that you really do get what you pay for when it comes to web hosting. If you go with a cheap host, don't expect the same level of service you would get from a more expensive provider. It may be wise to invest a little more so you have the extra capacity and 24/7 expert support if you need it in the future.