Over the past few months, I've felt bombarded with advertisements for The Grand Tour. Shown prominently on Amazon's website, on other websites as display marketing, as well as on digital signage in London, I've been aware of the upcoming show on Amazon Video for some time now.
Anyway, after placing an Amazon order recently, I got this box.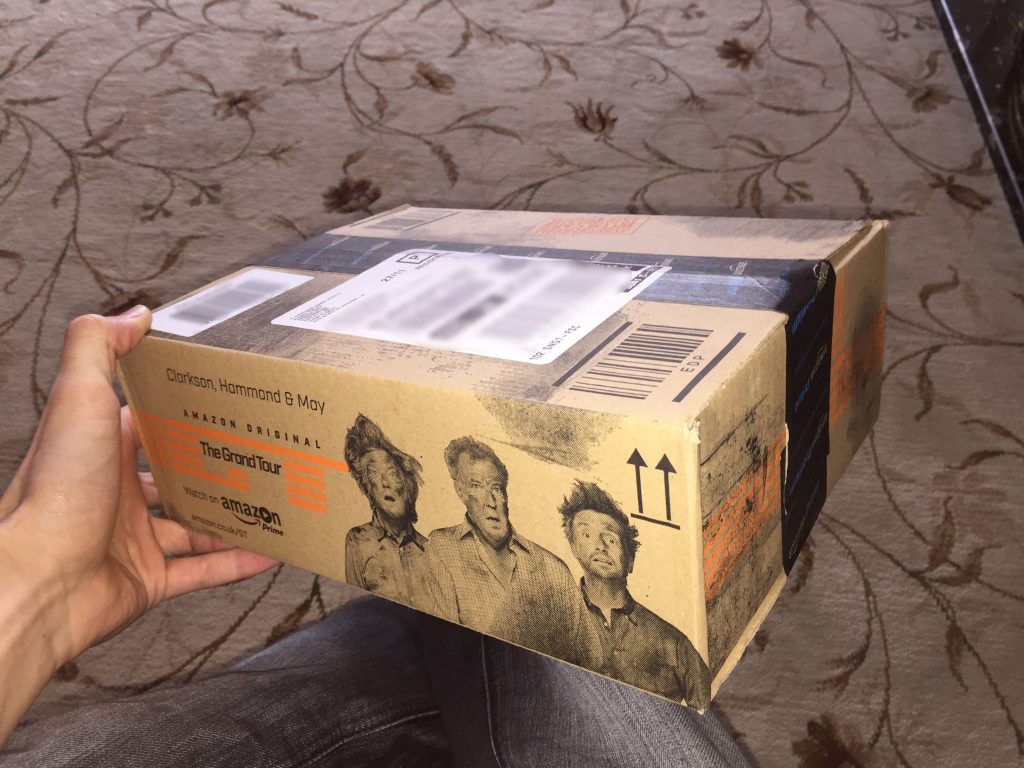 I'm guessing the intent of this isn't just to portray The Grand Tour brand, but also grab people's attention. At first glance, the box looks roughed up/damaged, so it draws your attention – at which point you're forced to see the GT branding.
It makes sense really – back in 2013, Amazon were shipping 608m orders per year. All of these are potential advertising opportunities. They've already added flyers inside the boxes for a few years now, so why not take that one step further and brand the outside of the box.
Will this be a whole new marketing channel? Amazon OnTheBox™, where you pay per thousand impressions (boxes)? Ha! Either way, I thought I'd share this with those who might've not seen this.