Working at Leeds Festival
As some of you may already know, I do a fair bit of event work, which started out as volunteering but I now end up doing paid event work across the UK.
However, this was my first time at a 'major' festival, but I still decided to see if I could get a job. In the end, I worked for Hotbox Events as a Zone Supervisor, supervising a team of around 10 volunteers each day. I worked the Early shift which was 9-5, Wednesday through to Monday, giving me enough time to grab something to eat after my shift, then head out to watch the bands.
Tuesday
I managed to finish a little early on the Tuesday, giving me enough time to. I decided to offer directions to my father, which was probably not the best option looking back, since I made us miss the turning. Anyway, we eventually navigated ourselves to the Blue Gate, through a farm/barn area, and down a track, which eventually led to a big open field for parking; conveniently placed right next to the Hotbox Events volunteer/staff compound!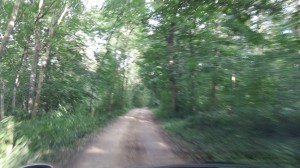 I arrived on-site at Leeds Festival on the Tuesday night, with just enough time to get my tent setup before the 7pm briefing for volunteers & staff.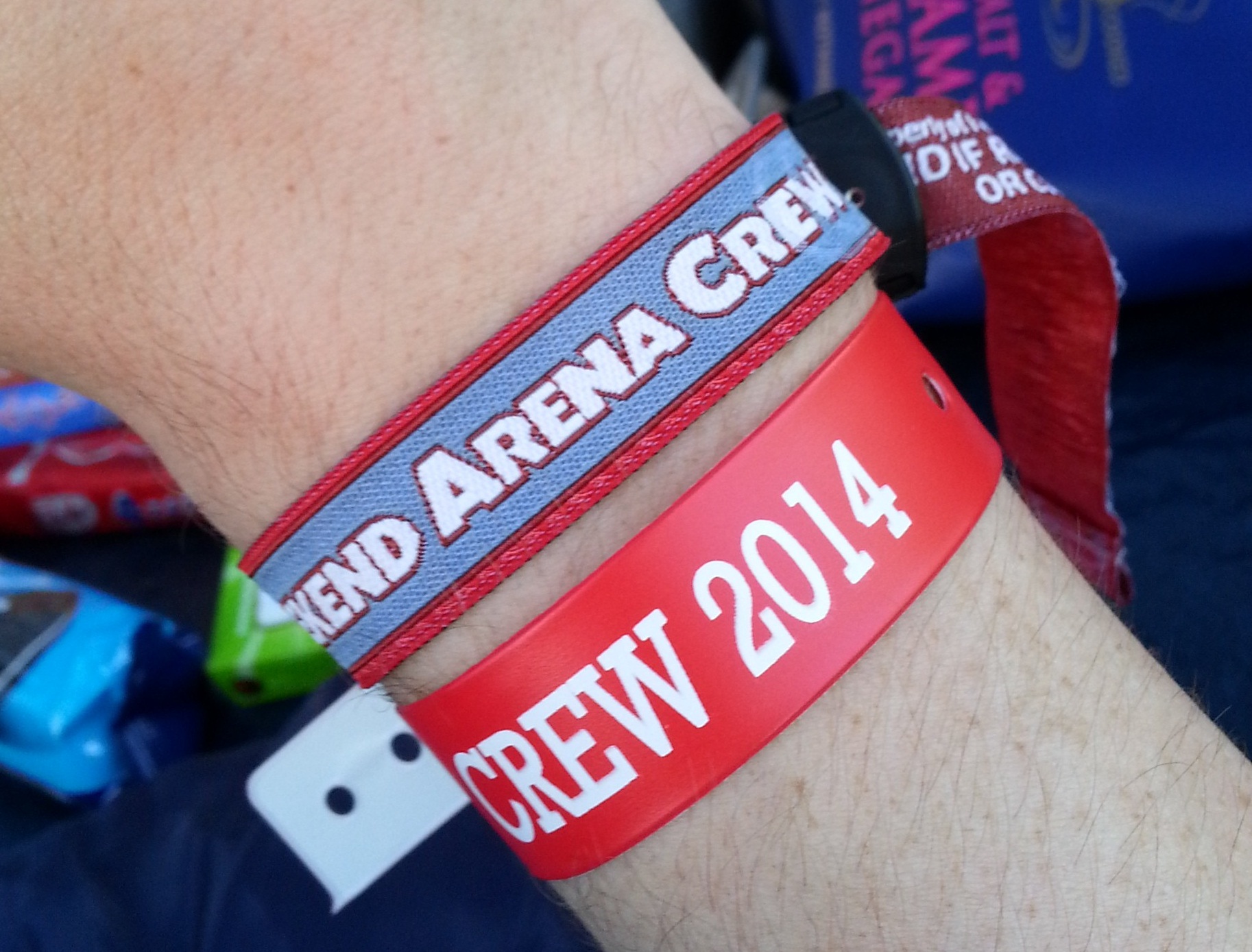 Two wristbands – one to get me into the staff compound, with the other allowing me access to the crew area and rest of the festival. Here are a couple of photos showing our staff compound and the crew/production area of Leeds Festival.
Wednesday
My shift on Wednesday started at 9am.
After I finished, I figured I'd go for a wander to see how the production crew were getting on setting up the main stage at Leeds Festival. By Wednesday evening, here's how it looked. Still quite a bit to be done, but it seemed to be all hands on deck!

Shortly after, I decided to head over and grab myself some food. Here's my first ever plate of 'festival food'.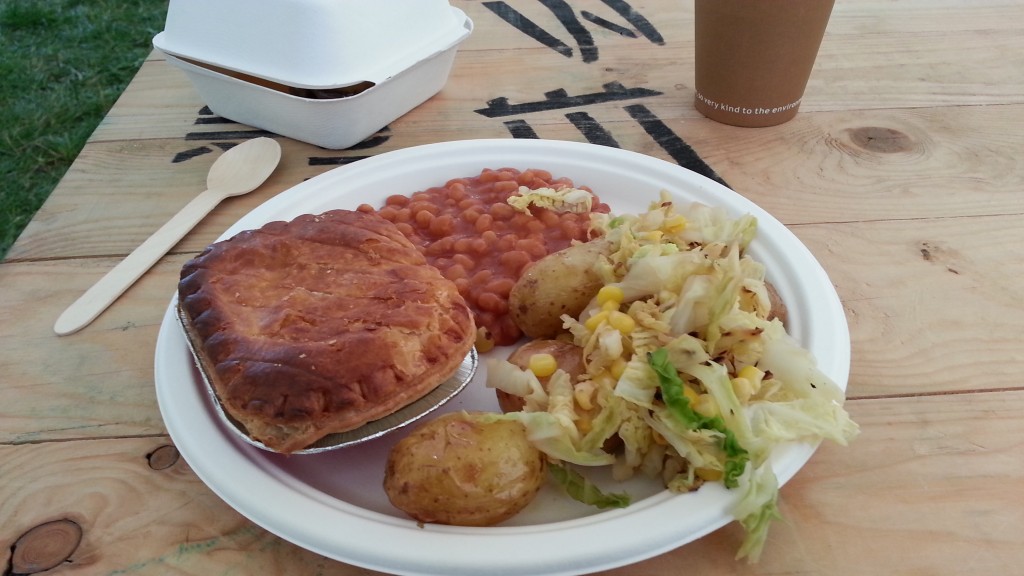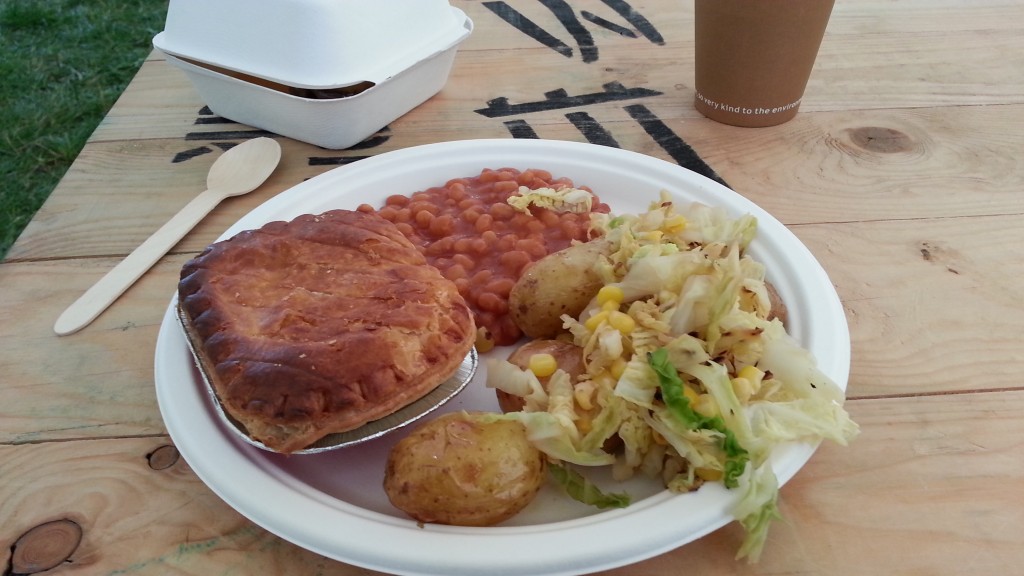 Followed by a few more pics of the early birds!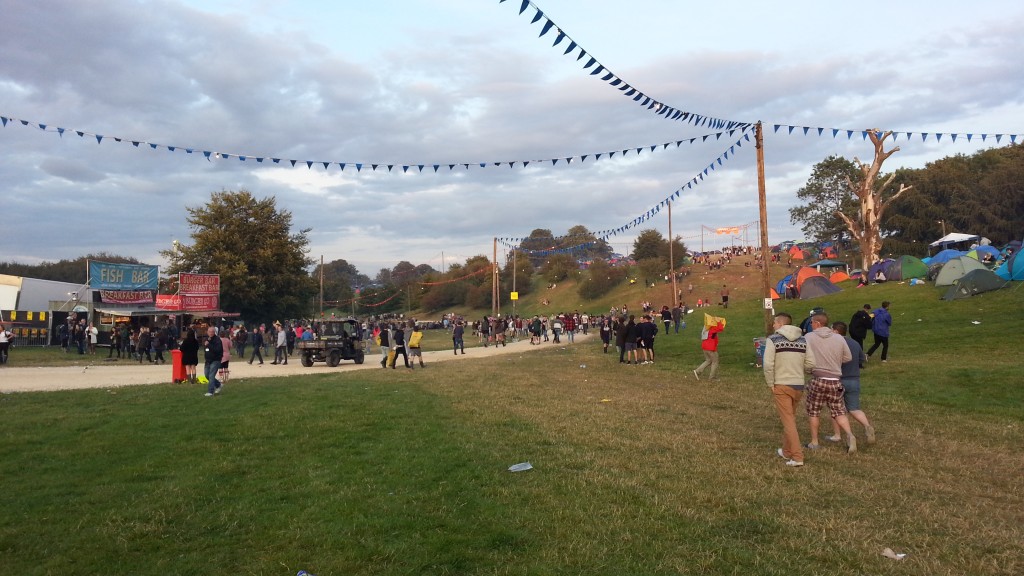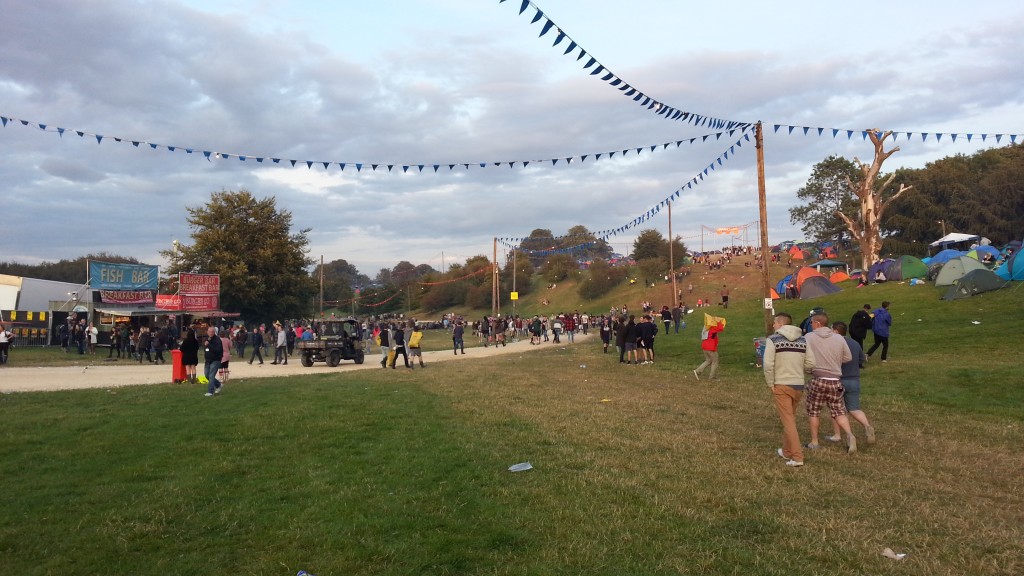 Thursday
..
Friday
By Friday, the Leeds Festival Main Arena/Stage had opened up, with the first acts appearing.
Macklemore & Ryan Lewis were the first act I managed to see after my shift.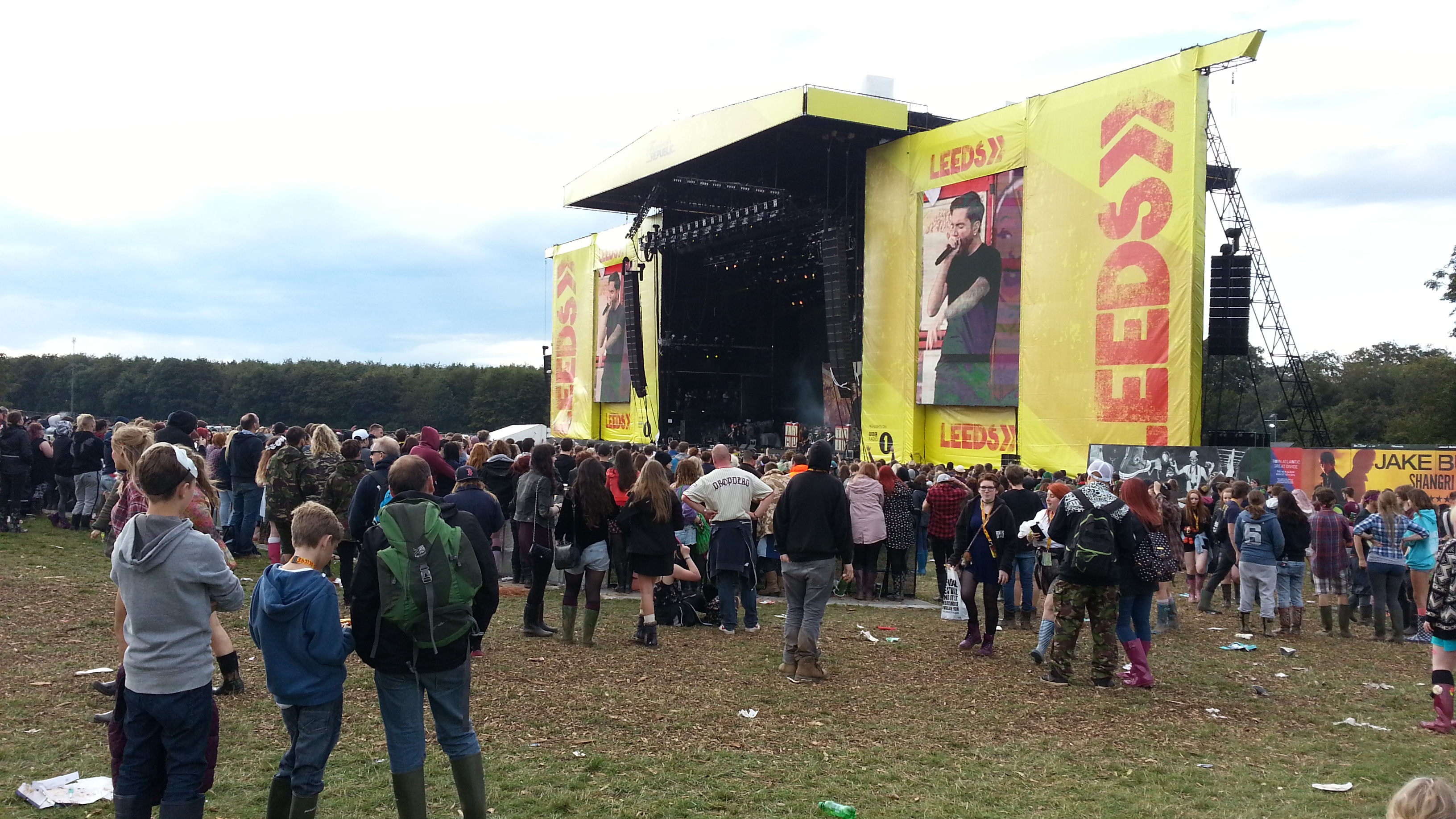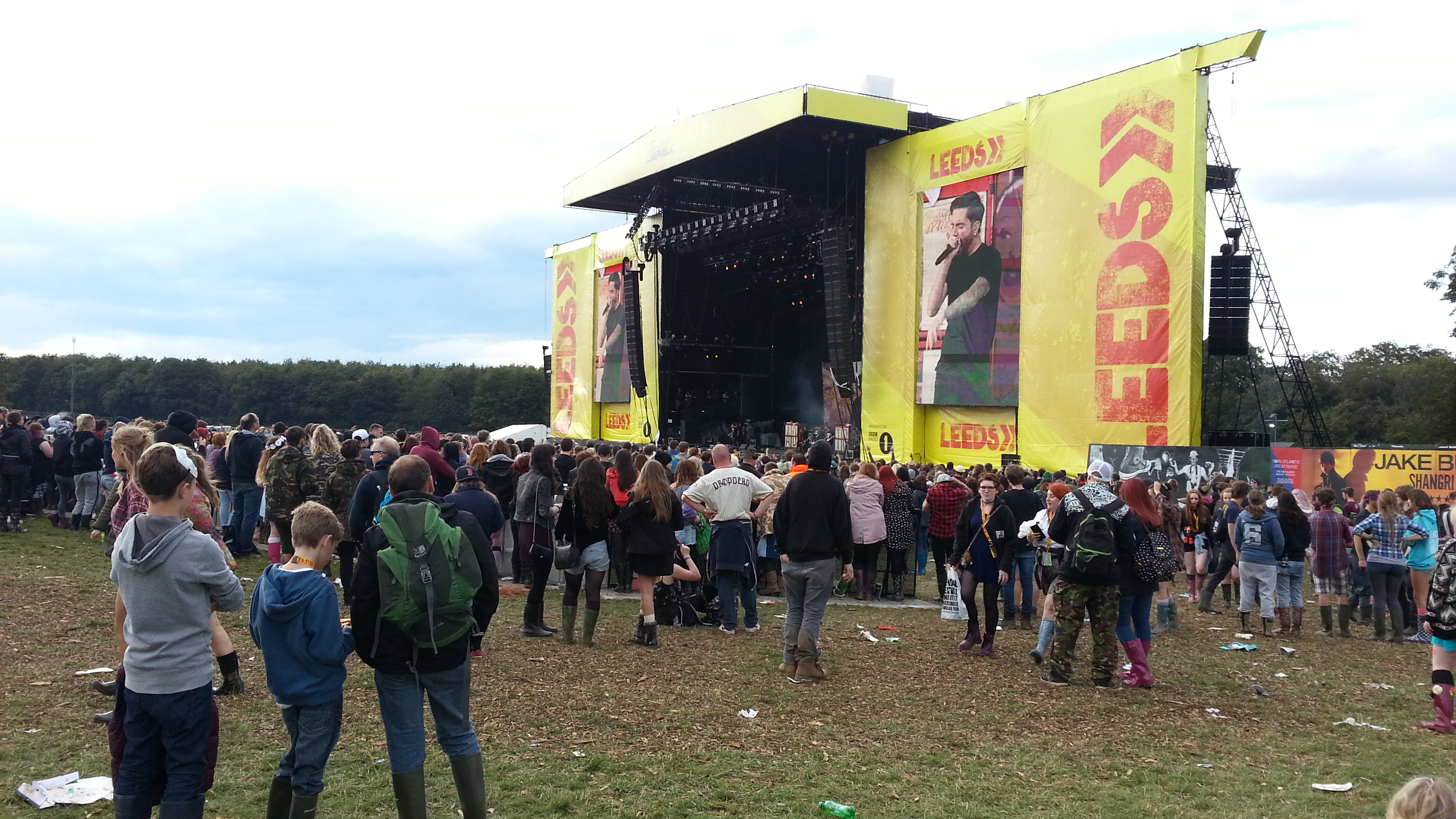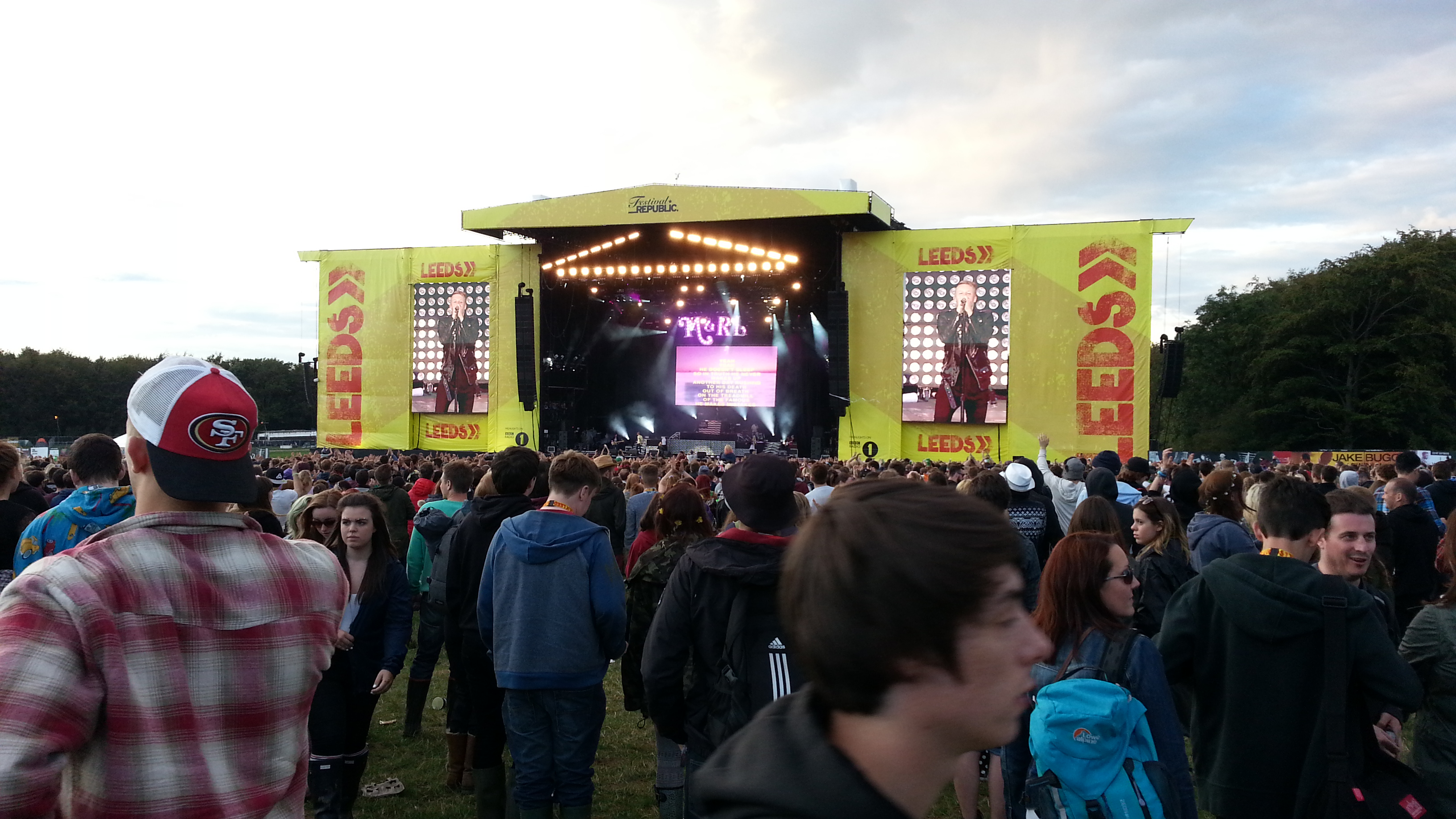 Blink 182
Saturday
Saturday night ended up in the Dance tent. Annie Mac, Wilkinson, Gorton City, finishing off with a live performance by Netsky.
Sunday
The Arctic Monkeys were the main headliner of this year's Leeds Festival, so I had to get there early to get a good spot and work my way forward.
Monday
..
I'm by no means an alcoholic, but managed to come away with just over 110 cans of various beers and ciders that festival-goers had left behind!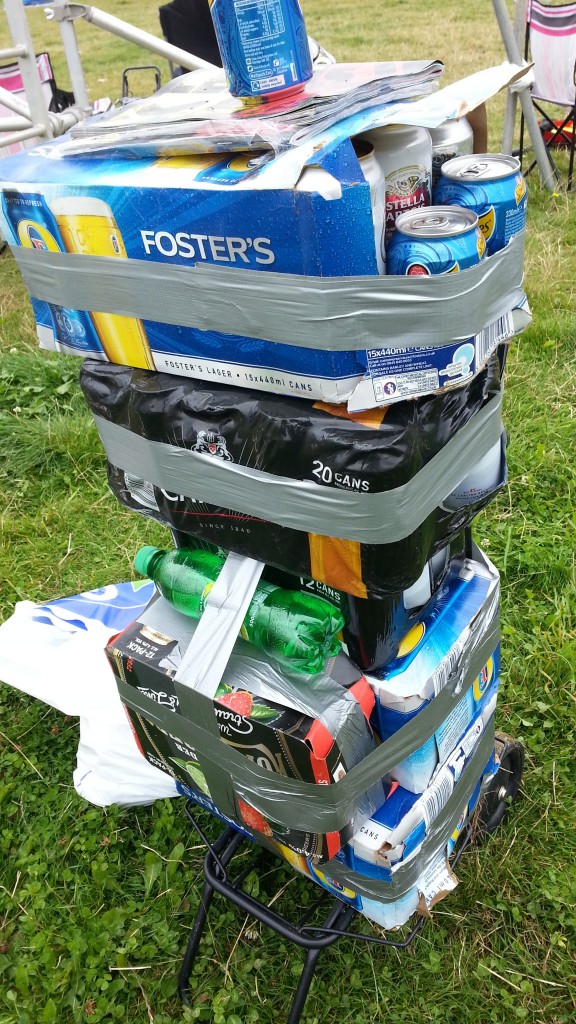 It was a weird feeling leaving Bramham Park after having spent nearly a week on-site, but I was glad to be back home in the comfort of a proper bed!