Sick of banks giving poor interest rates? Savings rates and the banking system in general really is in a sad state right now. Considering you need to grow your savings by 1%/year just to stay ahead of inflation, you'll be breaking even if you're lucky.
Though there's an alternative to greedy, corporate banks with overpaid executives.
I came across Fruitful recently, and wanted to share it with others. They aim to offer a better alternative to traditional high-street savings accounts by offering a fixed annual interest rate of 6% on any funds you deposit, and promise to keep their interest rate at least 5% above the base rate set by the Bank of England.
After seeing an article about it while browsing the web, I decided to sign up for Fruitful to see if it really is as good as the website says.
Their signup process for savers is currently working on a 'request an invite' basis, so I had to wait a few days to get my invite code and sign up properly.
After receiving my invite, the signup process was straightforward and took no more than 5 minutes. Following the signup, I got an email asking me to send across two forms of ID to prove who I was, but even that didn't take long at all.
After logging in, I couldn't believe how simple the interface was, with just three menu tabs; Funds, Deposit, and Withdraw. I had double-check I hadn't missed any menus!
But then you realise, this is perfect. No complicated fees, no stress and hassle of having to navigate your way through complex menus.
The funds tab gives you an overview of any funds you've deposited, along with the interest you've earned. Interest payments are made on a monthly basis, so you have to wait a month to see any increase in your funds.
I decided I'd deposit some funds, which Fruitful makes incredibly easy to do. You simply enter how much you'd like to deposit (a minimum of £250), enter your card details, and the funds appear almost instantly in your Fruitful account.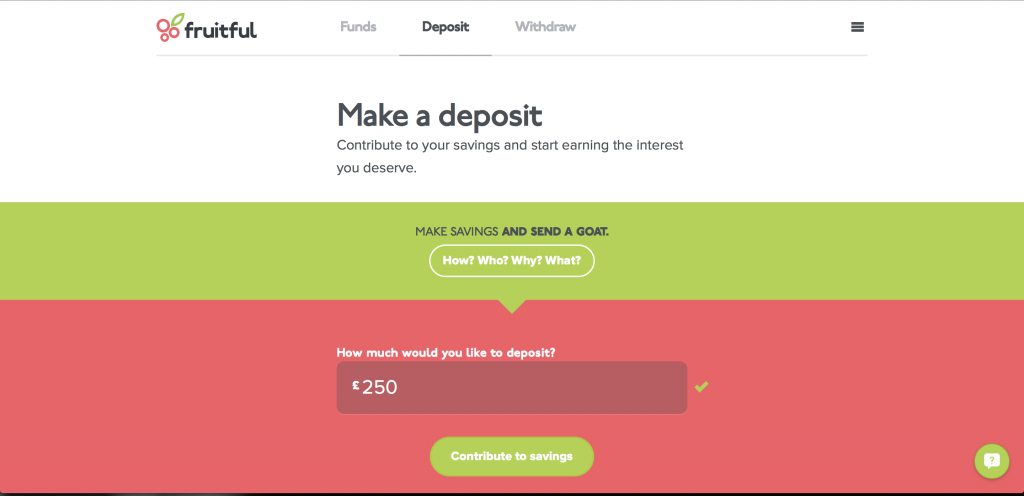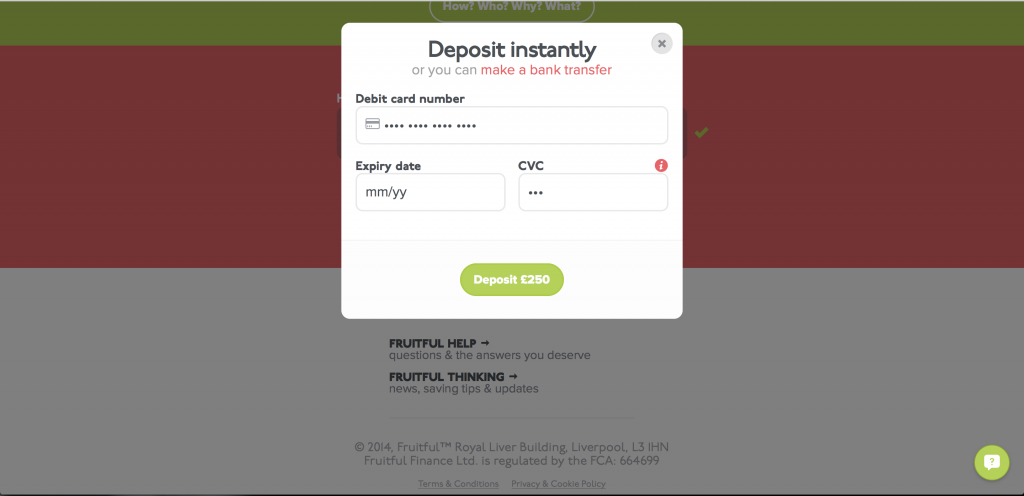 If you'd rather make a BACS transfer, they also support this, though it can take a day or two for the funds to appear in your Fruitful account.
When it comes to withdrawing your money, that's straightforward too. Simply enter your bank details and you're free to withdraw your funds with no hidden fees.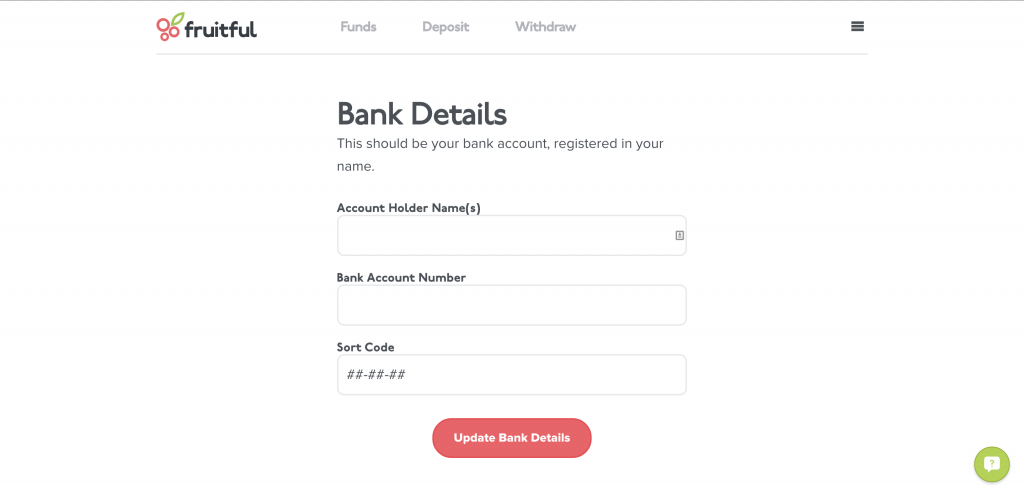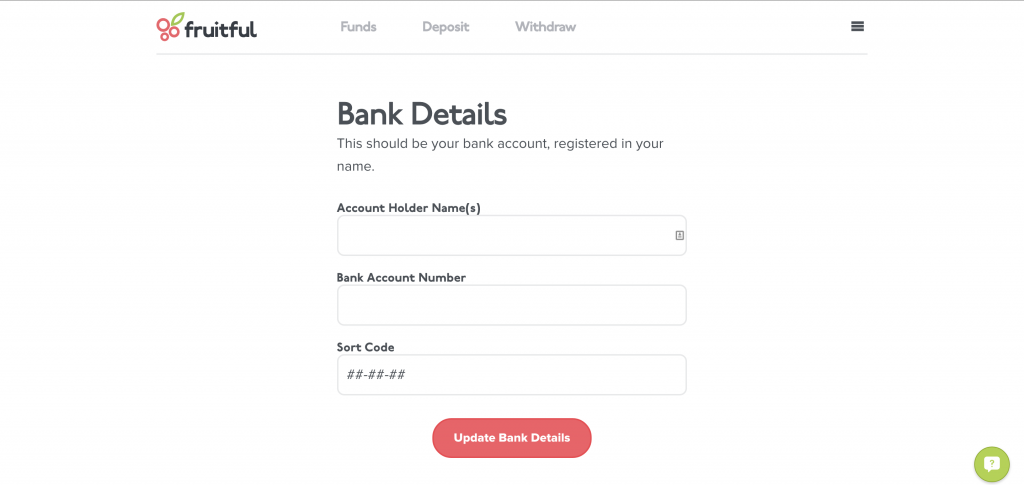 So far, so good. It says I have 29 days until my first interest payment, but in the meantime I can say that this website almost makes finance fun, so well done guys!