Having seen Jamie Laing on Made in Chelsea, when I came across his sweet brand earlier in the year, I decided I'd have to try it at some point.
So when I saw them promoting their new monthly subscription plans on Twitter, I decided now was the time to try them out – especially since the first month was free!
After placing my order, the box came within a couple of days. Here's what I got –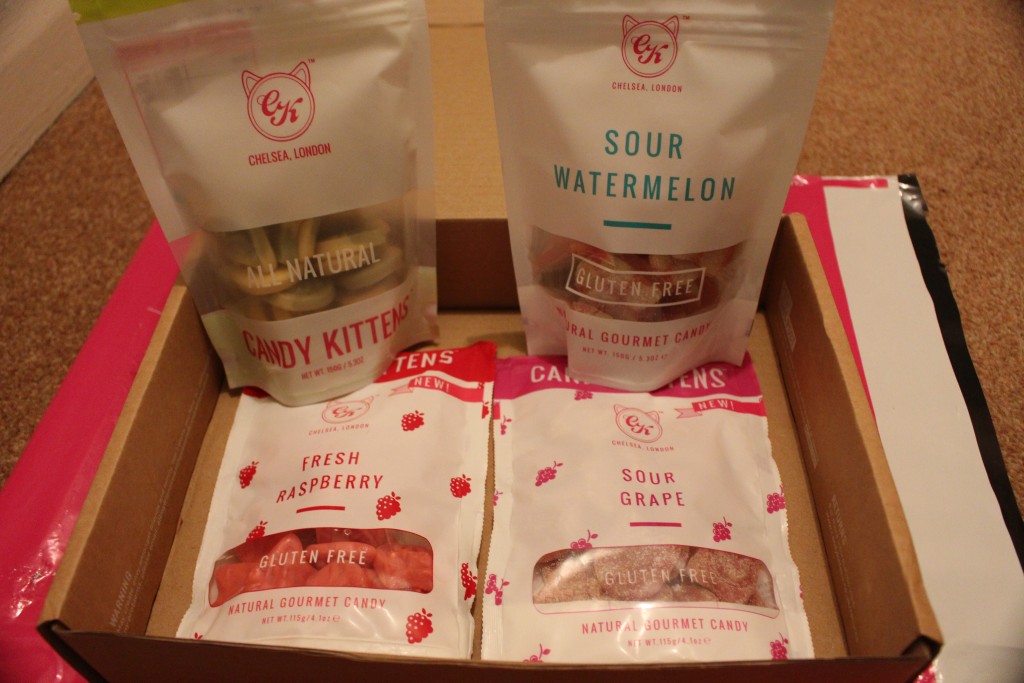 If you buy these from a supermarket (they're now stocked by Tesco, Sainsburys and Waitrose), the large bags are £3 each. Whilst not the cheapest sweets around (you could get a bag of Haribo for 1/3rd of the price), the difference becomes apparent once you taste them.
All made from natural ingredients.
P.S. They're also crowdfunding!